Finding the best wireless adaptor for your desktop is not an easy task. For starters, wireless adaptors are devices that allow computers to connect to the internet and to other computers without using wires. Unlike laptops, most desktops are not portable and rely heavily on wired ethernet cables to connect to the internet. This is a problem as in some cases, a wired connection isn't possible due to the distance between the router and the desktop or simply because it is esthetically pleasing to have less wires roaming around.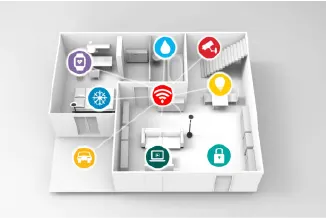 The solution: there are mainly two types of wireless adaptors on the market that will allow you to connect to the internet. The first and easiest option is a USB wireless adaptor, this is a plug and play option that is hassle free. The second option is a built-in wireless card, going this route will require opening your desktop computer to have the card installed. Both solutions have their strengths and weaknesses. They will be a determining factor in our top picks for the best wireless adaptor for your desktop. 
In a hurry?
If you don't have much time use the links below to quickly find the best wireless adaptor for your desktop on Amazon. You can be assured we only choose the best products.
Best Overall: Netgear Nighthawk AC1900
Best for Long Range: TP-Link Archer T2U
Best for Budget: TP-Link TL-WN725N
Overview of the Best Wireless Adaptor for Desktop
Things to consider when picking the best wireless adaptor for your desktop
Which is best: USB Wireless Adaptor for desktop or an internal PCI Wireless Card?
This usually is the first question that needs to be answered when choosing the best wireless adaptor for your desktop. Should I pick a USB wireless adaptor or a PCI wireless card? The difference between both solutions depends on your needs and how comfortable you are with opening a desktop tower.
USB wireless adaptors are by far the easiest to install. If you've ever used a USB stick to transfer files between one computer to the other, you are golden. If not, don't worry, it is a simple plug and play solution that will get you connected to the internet in no time.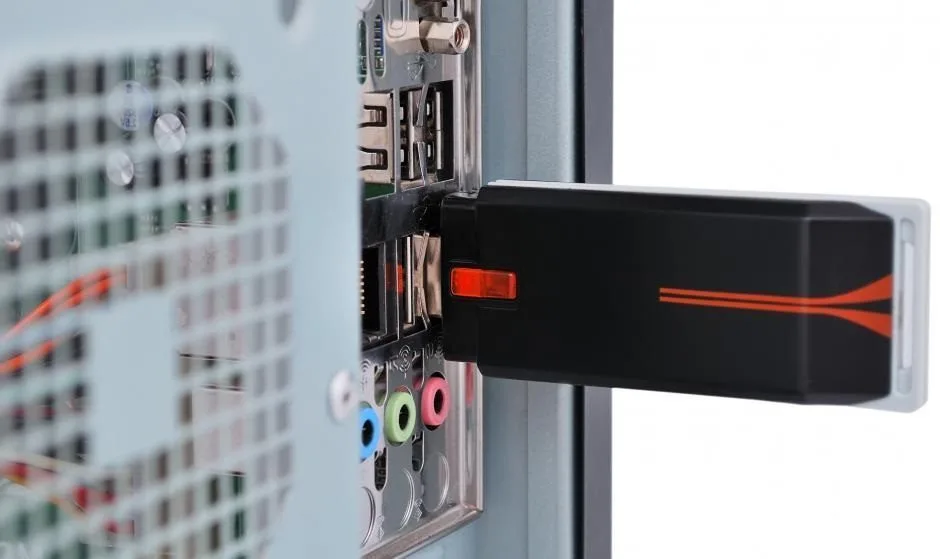 On the other hand, a PCI wireless cards will require a little more work to install but will give you the best wireless adaptor speeds on your desktop. With this option you will need to open your desktop computer and find a PCI slot that will be used to connect the wireless card. Some tools will be needed to open your desktop computer to reach the PCI slot. It is also highly recommended to check with your desktop manufacturer (HP, Dell, Acer, Lenovo etc.) before you purchase a PCI wireless card to ensure you have an available slot.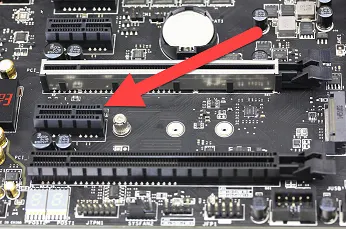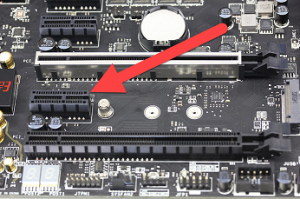 So, which one is the best wireless adaptor for my desktop? There is pros and cons for both USB and PCI. Gamers will most often pick the PCI card as it offers faster speeds and better range, thanks to the multiple antennas that can be mounted on the card. The USB however, trades performance for convenience and decent speeds can be achieved with the newer USB 3.0 interface.
Wireless Frequency 2.4GHz or both 2.4GHz/5Ghz?
WiFi equipment such as your home or work router use either the 2.4 or 5 GHz frequency band. You might have heard the term dual band access point; this means that your router will emit both signals.
Your wireless adaptor will, by default come with the 2.4Ghz frequency. The 5GHz frequency is optional but has become the new standard in all top rated wireless adaptor for desktop. The 2.4GHz frequency is the long-standing signal that has been used in over a decade while 5GHz is the latest frequency. There are a lot of devices that live in the 2.4 frequency band, such as other access points, microwaves, ovens, cordless phones, wireless cameras and etc. This frequency is very loud, very busy, very congested and prone to interference.
The new WiFi standard 802.11n and 802.11ac have made a shift to 5Ghz. The benefit is less interference and more bandwidth. Most modern devices prefer the 5Ghz band. But by far the biggest downfall with the 5GHz network is the fact that it does not travel as far as the 2.4 signal.
If you want better range, use the 2.4Ghz. For better performance, it is recommended to use the 5Ghz if your router has it enabled. Thankfully, most leading wireless adaptor for desktop come with both frequencies.
What type of USB ports: 2.0 or 3.0?
The key difference here between the 2.0 and 3.0 USB interface is data transfer rate. USB 2.0 is an old standard of USB. This interface provides a maximum transfer speed of 60 MB/s. While on the other hand, USB 3.0 is a newer standard of USB and provides a maximum data transfer rate of 640 MB/s.
Before picking one or the other, we recommend you check your desktop to verify that you have a USB 3.0 port. Even the best wireless adaptor for desktop on the market will perform poorly if plugged into a 2.0 port. 

Our Picks for Best Wireless Adaptor for Desktop
1. Netgear Nighthawk AC1900
- Best overall wireless adaptor for desktop
If you take online gaming seriously, then you need to get the Netgear Nighthawk AC1900. This USB WiFi adaptor is dual band compatible and gives you data transfer speeds of up to 162 MB/s (1300 Mbps) using the 5Ghz band. If you're using the 2.4Ghz band you can still get speeds of up to 75 MB/s (600 Mbps). You can plug the adaptor into either a USB 2.0 or 3.0 port, so it works with both current generation and older generation desktops.
Setting up its WiFi connection is easy, thanks to its plug and play installation and built in configuration tools. The adaptor features a WPS button for one click encryption to protect your personal information. The Nighthawk AC1900 includes a magnetic cradle to give you more mounting and placement options. It uses beam forming to provide you with the most reliable signal no matter where you are in your home. The sleek foldable design is excellent for preventing damage.
The Nighthawk AC1900 WiFi USB adaptor lets you enjoy AC 1900 WiFi speeds for improved HD video streaming, online gaming, network speeds and more. This is because it provides faster connections to more WiFi networks. The adaptor wirelessly connects your desktop computer to the next gen 802.11ac technology with WiFi speeds up to 1.9Gbps.
Reliable connection
Includes desktop cradle
Flaws but not dealbreakers
This is the Archer T6E from TP-Link a top contender on our list of the best wireless adaptor for desktop. It is not to be mistaken with his little brother the WDN4800. Unlike the WDN4800, this card really means business. Featuring a clean all black design that should sit well in most desktop PCs. You also get dual antennas to support a wide range of WiFi standards including 802.11ac 5Ghz. 
A balance marriage of function and affordability, the TP-Link Archer T6E allows anyone with a free mini PCIe slot to connect to the internet. Using the PCIe slot can save precious milliseconds over USB wireless adaptor. It also pairs easily with any WiFi 2.4 and 5 GHz bands and is compatible with windows 7 through 10. Unfortunately, this card is not compatible with any Mac towers as Apple has proprietary parts for built in wireless adaptor.
Good range never drops connection
Easy to install if you're comfortable opening your desktop computer cradle
Flaws but not dealbreakers
You may need to download the drivers as some computer will not recognize the device automatically
3. TP-Link Archer T2U Plus
- Best long range wireless adaptor for desktop
The TP-Link Archer T2U Plus receives WiFi signals on two sperate bands. The 256QAM support increases the 2.4Ghz band transfer speed from 18.75 MB/s (150 Mbps) to 25 MB/s (200 Mbps). The 5GHz band has speeds of up to 54 MB/s (433 Mbps) to fully enjoy fast AC WiFi.
Thanks to its 5dBi high-gain external antenna. The Archer T2U Plus USB wireless adaptor emits a stronger signal transmission and reception. The increased range will ensure stable WiFi connection throughout your home. The adjustable multidirectional antenna allows you to rotate and adjust to improve performance in different environments.
No dropped connections, overall stable
Flaws but not dealbreakers
The antenna may take some space
The ASUS AC68 adaptor provides powerful dual band AC1900 WiFi network to desktop and laptop. The USB 3.0 eliminates the likely bottleneck of your WiFi and ensures the best performance you can get. This wireless adaptor comes with a powerful design utilising the latest AC1900 technology.
If you're looking for fast wireless, then the ASUS USB-AC68 is worth a look. The device can also act as a virtual access point and supports most operating systems including Linux OS. Asus promised that this adaptor is more than capable of handling high speed internet.
Great performance
3-point antenna (Internal and external)e
Flaws but not dealbreakers
Fairly bulky stick. But comes with a USB extension to place the adapter in a convenient space
- Best budget wireless adaptor for desktop
The TL-WN725N from TP-Link is a low-cost solution for any desktop PC. With its miniature and sleek design, users can connect the nano USB adaptor to an available USB port and forget it even exists. Unlike other wireless adaptor there is no worrying about blocking other USB ports or the adaptor falling out when reaching for other cables.
The 2.4 GHz band allows users to connect to the internet with speeds up to 18 MB/s (150 Mbps). Ideal for video streaming or internet calls. The setup utility is easy and will get you connected in no time.
Nano Design, small and sleek
Flaws but not dealbreakers
Slower transfer rate than most wireless adapter. However, if you are planning to use it with a slow connection there is no need to spend extra.
Many of our top picks can make your old hardware run faster by simply plugging a USB into a port on your computer. The best wireless adaptor for desktop on the market are simple to install and require little to no setup. Internal wireless cards will require a little more work to install but they come with their own benefits. Make sure you look into both options to ensure you find the one that satisfies your specific needs.