Humid air means fewer bacteria, less allergies and cold viruses. You probably know all that already as you are here looking for the best humidifier for your condo. If the air in your condo feels dry or if you are experiencing breathing problems, you will definitely benefit from having a humidifier.
Living in a condo has many advantages, but one particular advantage is its natural humidity levels. Condos are usually above ground, which means that once hot air rises, it will be quite warm and moist in your home.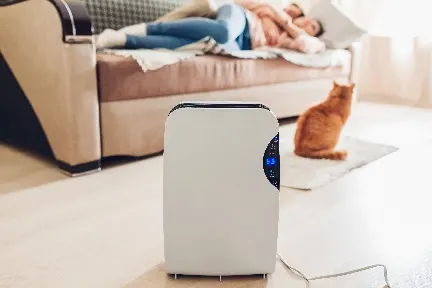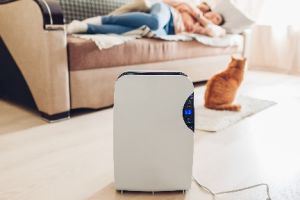 Despite the natural humidity levels that exist in condos, you must ensure your indoor humidity levels are controlled as it can affect the quality of air in your living space.
In a hurry?
If you don't have much time use the links below to quickly find the best humidifier for condo on Amazon. You can be assured we only choose the best products.
Best for Large Rooms: Levoit LV600HH
Best Cool Mist: TaoTronics TT-AH001
Best for Low Noise: Pure Enrichment MistAire
Overview of the Best Humidifier for Condo
3 things to consider when picking the best humidifier for your condo
Most humidifier manufacturers will indicate the
room size
their product covers. This is an important piece of information because the area of coverage (usually in square feet) is the most important factor in achieving satisfactory humidification results. Manufacturers will also include the amount of moisture the humidifier typically adds to the air over a 24-hour period, known as the moisture output.
If a humidifier is used in a room that is roughly the same square footage advertised in the specifications, then the moisture output will be accurate. If you are unsure whether the humidifier will work for the size of room you are looking to put it in, pick a larger model.
Room size can be calculated by multiplying the length and the width, then multiple these 2 numbers. Therefore giving you the surface area of your room. If you want to humidify a room which has 240 square feet of surface, you will need to pick a humidifier which is suitable for 240 square feet or more.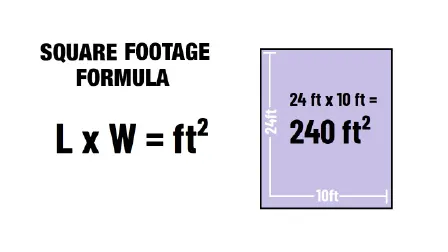 How much should my tank capacity be?
Portable humidifiers are sold in a variety of water tanks ranging from 0.4 to 6 gallons or more. The decision here is yours as this is more of a convenience factor. How often do you want to refill the tank? A 1.5 gallon typically will last up to 48 hours on low settings. However, a 0.4-gallon tank will need to be refilled every eight hours.
Some water tanks are more difficult to remove and fill, while others are easier to lift. The weight of a full tank may be a problem for you. Take the time to check the unit to see how easy it is to remove the water tank from the humidifier.
There are also some air humidifiers which you can fill from the top. This makes it easier as you will no longer need to remove the tank from the humidifier. The water can be poured directly into the top of the humidifier with a jug or a cup. This is a good alternative for people who may have difficulty carrying the tank.
A useful feature that some humidifiers may have regarding the tank water levels is an automatic shut-off switch. When the water tank is empty, the humidifier will automatically shut off. This will indicate that the water needs to be replaced.
Do I need to purchase filters?
All types of harmful particles can settle in the water of a humidifier. Filters that are installed in each unit will help capture these particles before they are evaporated into the air by the humidifier. Keep in mind that the particle filtering function of a humidifier filter is limited and cannot be used as an air purifier. If you have air quality issues in your home, try using both a purifier and a humidifier.
Although, most humidifiers contain some type of filter, there is one type that does not. Ultrasonic humidifiers do not use filters. These types of humidifiers generate mist through sound wave vibrations without any sort of heat. All other type of humidifiers that use cold, warm and hot steam evaporation will require filters.
Some humidifier that use evaporation or steam may use a permanent filter tray that can be occasionally cleaned. Disposable filters will need to be changed eventually. Refer to the manufacturer's recommendation to determine how often you must replace the filter. It is obvious that in the long run, permanent filters can save you on maintenance cost.
When selecting your new humidifier:
Check if the model you are purchasing will require a filter change in the future.
Check the filter's availability and how easily they can be changed.
Buy additional filters in advance as changing the filters when required will reduce the risk of bacteria.
Our Picks for Best Humidifier for Condo
1. Levoit Hybrid Ultrasonic Humidifier (LV600HH)
- Best Humidifier for a Condo with large rooms
The Levoit LV600HH is an incredibly silent humidifier that is packed with many features that most humidifiers do not have, such as auto shutdown and auto mode. These needed features justify its higher than average price range, although not unreasonably priced. Thanks to its large water tank and powerful humidifier, the Levoit LV600HH is a great choice for large rooms.
Users Product Reviews Summary
Auto mode
Auto shutdown
Completely silent
Flaws but not dealbreakers
On the expensive side but not unreasonably priced
2. Homasy 4.5L Cool Mist humidifier (HM421A)
The Homasy 4.5L Cool Mist humidifier is essential oil compatible. Unlike other models on the market the Homsay 4.5L comes with an extra nozzle to disperse essential oil aroma in your condo. Using a dropper to add the oil, the humidifier acts as an oil diffuser. The 4.5-liter water tank is sufficient to accommodate 380 square feet. It can work up to 30 hours on low settings. Just like the TaoTronics TT-AH001, the Homsay 4.5L is extremely quiet and only outputs 28 decibels, making it perfect in rooms such as bedrooms or nursery rooms.
Users Product Reviews Summary
Great Price
Silent
Easy to fill
Flaws but not dealbreakers
Cleaning the tank can be difficult
3. TaoTronics Humidifiers (TT-AH001)
- Best Humidifier at dispercing mist in your Condo
The Taotronics TT-AH001 is a small and very effective humidifier specially designed to work as quietly as possible when turned on near people. People most often complaint about the noise coming from other humidifiers. With the Taotronics TT-AH001, noise is not a problem. Its maximum noise output is 38 decibels, which is quieter than most things in your home. The TT-AH001 releases mist by fully rotating its nozzle 360 degrees. You do not have to worry about the direction the nozzle is facing like other humidifiers. It can be placed anywhere in a room and will fully humidify a room regardless of its placement.
Users Product Reviews Summary
Sleep mode
Visible LED Display
Great tank capacity
Flaws but not dealbreakers
The Honeywell HCM-350 humidifier can provide relief for allergies and dry skin symptoms. This humidifier uses about 2 gallons of water per day and is best used in rooms up to 300 square feet. The antibacterial built-in technology ensures that the mist that spreads into your condo is free of bacteria and dust. The Honeywell HCM-350 provides good humidifying performance. while not as powerful as other models, Honeywell guarantees that a room will not be over humidified thanks to its wick. The humidifier stops evaporating once the room reaches maximum humidification levels.
Users Product Reviews Summary
Easy to clean, dishwasher friendly. No moisture accumulation
Guarantees that a room will not be over humidified if left on
Flaws but not dealbreakers
5. Pure Enrichment MistAire
- Best low noise Humidifier for your Condo
The Pure Enrichment MistAire comes with a 1.5L tank and works great in small to medium sized room. People tend to buy multiple units to place in different rooms because of its affordable price. The MistAire can last up to 16 hours, so everyone in the room can easily fall asleep while the unit remains on throughout the night. The nozzle can be pointed in any direction to wherever you need the mist to go. An automatic shut down feature is also available to turn off the humidifier when water levels are low or whenever the tank is removed from the body.
Users Product Reviews Summary
Easy to clean
Can be used as a nightlight
Easy to carry
Flaws but not dealbreakers
Only has one button to operate its settings
It is very important to properly maintain good humidity levels in your condo. Humidity levels have a direct impact on air quality and can affect your comfort, energy and overall health. There are many humidifiers out there that can assist with reaching the right level of humidity, the right humidifier can be found depending on where you live and your personal preferences for your condo. If you are concerned
about
the humidity levels in your
home
, buying a humidifier will greatly improve your quality of living.